More

/

About Bandori Party
Bandori Party provides an extended database of information about the game BanG Dream! Girls Band Party and allows you to keep track of your progress in the game. You can create and customize your very own profile to share your progress and your collection to all your friends. You can also meet other players like you with the social network: read what the others are doing and share your adventures with the community. Comment, like and follow the other players to grow your network. Find players near you with the global map of all the players. And much more!
---
About us
Welcome to Bandori.Party (aka - B★Pa), where we hope to become your one-stop avenue for all things related to BanG Dream! Girls Band Party (aka - Bandori, Garupa) as well as the entire BanG Dream license. This multi-media project is very special to us, and we hope to spread the love further and further. The Project launched in 2015, and has bloomed far beyond what they ever imagined and continues to pick up steam with it's reach extending to parts of China, Korea, and the English-speaking parts of the world following the global launch in March 2018. We might not be the first dedicated outlet for Bandori, but we definitely want to be the best! Thank you for joining our community, and we hope you're having a great time here and finding everything you need. If not, our contact us is always open!
---
# Meet Our Mascot, Kanae the Bandoroid! ### **Who's Kanae?** She keeps our databases correct, helps manage your idols, and is our Mascot for Bandori.Party! An android who collects data about Bang Dream and it's cast of gals, she always has her tablet on hand to update any new information that might come in. ### **How was she born?** We thought it would be neat to have a contest where we had someone in the community embody the site & it's functions, and they delivered! Kanae was born from the design ideas of [NeroMao](https://bandori.party/user/2452/NeroMao/), polished up by [Brella](http://umbrellaguns.tumblr.com/), and named by the community! Kanae is not only our mascot, but one of our fellow staff members as well, so we hope you'll learn to love Kanae like we love her too! We held a new design contest for Kanae! On our 1st anniversary, we announced a "Kanae's Band Experience" art contest! We announced the winner was none other than [Canada](https://bandori.party/user/8109/canada/)'s design. We teamed back up with Brella and shared it for our 4th Anniversary!
---
Staff members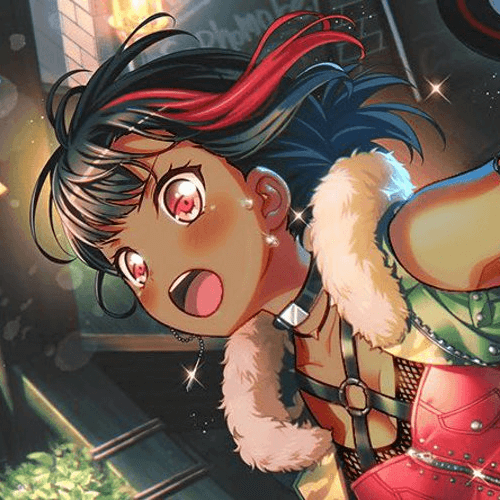 LunaMitake
Manager
Database maintainer
Community manager (Twitter)
Support
Moderator (Active)
Moderator (Decisive)
Community entertainer
Backup staff
Translator
Graphic designer
Graphic designer - Manager
Hi there I'm Luna!! I'm a 23 year old non binary bandori fan from Portugal! ♡ My twitter is @ayatoslove I spend most of my day there I have a degree in social communication and I love graphic design! I'm not a professional in any way I just do it for fun!! My best girl is Ran (she's my top kin too!) and my favorite band is Roselia!! (Fire Bird best song ever) ☆ I'm also into Love Live (Maki&Ruby best girls), Diabolik Lovers (Ayato loml), Deresute (ChitoseP&SyokoP), Twisted Wonderland (Leona,Floyd,Lilia&Malleus) and some more stuff!! Check out my carrd if you want!! diabolicmulier.carrd.co ♡
Edited or deleted 239 reported items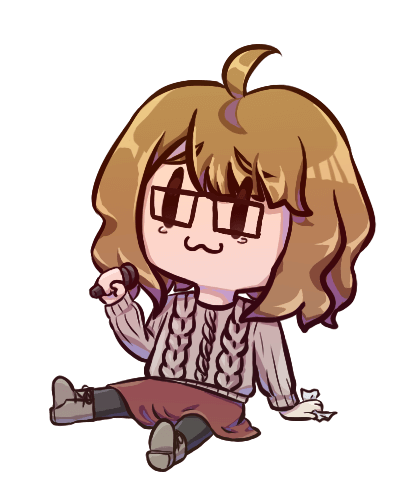 Nija
Manager
Database maintainer
Backup staff
hi I'm Nija and I like to sing!! I've been into BanDori & on BanPa for a looong time now (since before activities were a thing) and I love the franchise & community a lot! my favourite girl is Sayo and I swear that one day I will cover Roselia's entire discography. one day. aside from that, I'm very into from ARGONAVIS (it will always remain a part of BanDori in my heart) and there's lots of other franchises I love too! I'll do my best for the site so yoroshiku!! (profile pic by [Shimeka](https://bandori.party/user/1438/Shimeka/))
Nija (Reshira / Rythmi / Ren are also fine)
she/her
broccoli.
singing, drawing, writing, thinking of band boys, being asleep
Germany (

December 11, 2023 12:04:26 +0000

)
April 17, 1998 (25 years old)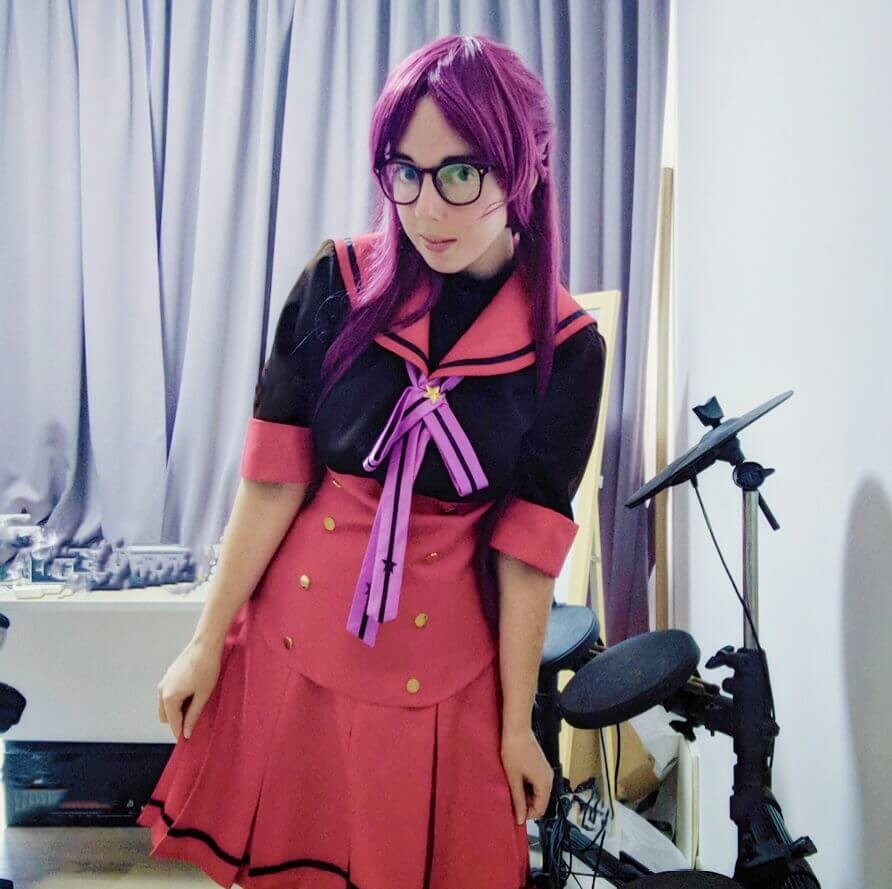 db0
Circles - Manager
Finance manager
Developer
System administrator
Nice to meet you, I'm Deby! I'm a software engineer from Singapore. I'm the one who adds new features and bugs, and then fix these bugs when *you* find them :D I'm very new to the BanG Dream! license but I love the community ❤️ You can find my other projects on my website db0.company!
deby
she/her/he/him
Eclectic Tinker Adventurer
Mac&Cheese
Programming, traveling
Osaka (

December 11, 2023 12:04:26 +0000

)
May 30
Nyxfx
Database maintainer
Moderator (Active)
Moderator (Decisive)
Community entertainer
Moderator (Discord)
Graphic designer
Hello! My name's Ceres and I've been into bandori since 2018! My best girls are Aya and Saaya. Outside of Bandori, I spend most of my time editing videos or studying, or playing video games. I also enjoy Identity V, deresute, fps games, and the Love Live series! I hope that we can all get along!
Edited or deleted 72 reported items
Organized and posted about 1 community events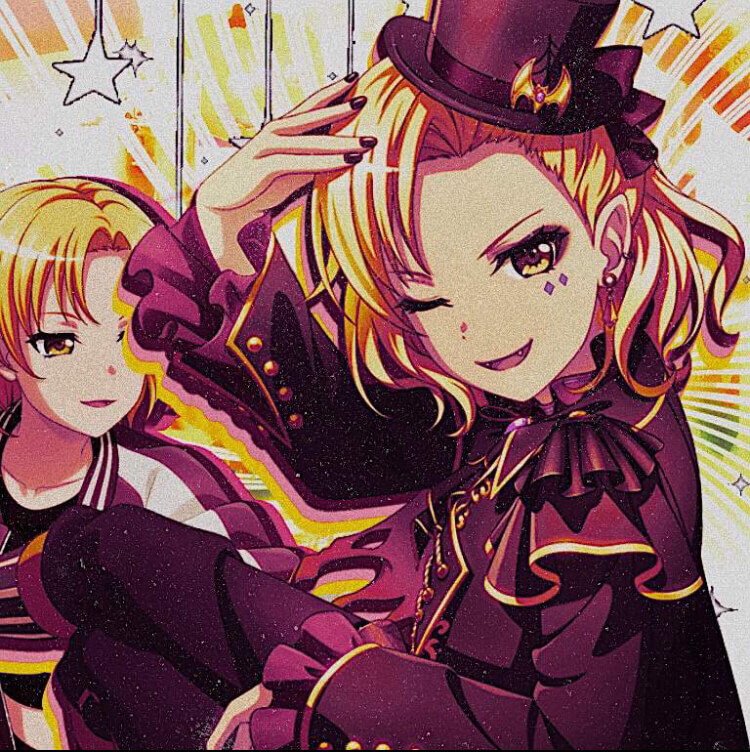 abiv
Database maintainer
Moderator (Active)
Moderator (Decisive)
Translator
Graphic designer
Heyloo, Sousie here (aka Abiv) ☆☆ I'm a member of Bandori Party's staff since December 2020 and I got into Bandori in 2019 ish! Apart from Bandori I also really enjoy Honkai Impact, D4DJ, Mystic Messenger and Undertale/Deltarune. Hope we all will get along~~ 𝅘𝅥𝅮
Edited or deleted 126 reported items
Languages: Polish, Japanese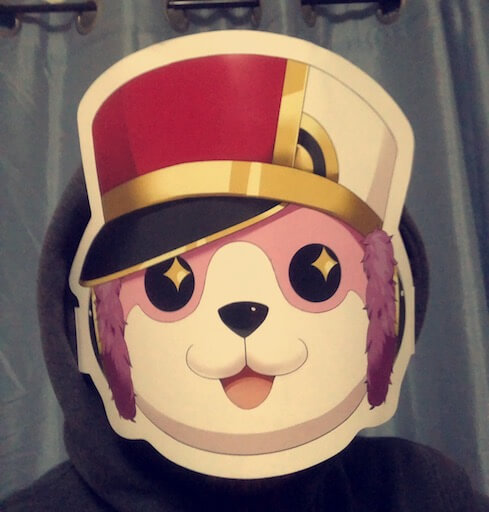 triangle
Database maintainer (API)
Moderator (Active)
Graphic designer
tbd
he/him
this strawberry ramune-type drink I had last year; I'd love to taste it on
reverse engineering, lounging on the couches in HSD
Victoria, BC (

December 11, 2023 12:04:26 +0000

)
July 27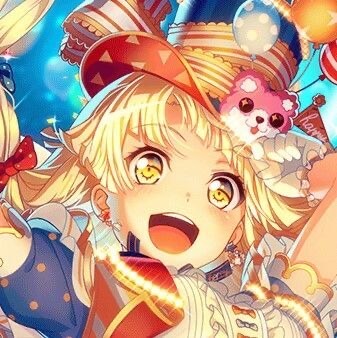 PigeonSocks
Database maintainer
Community entertainer
Hi! I'm PigeonSocks, and I am a database maintainer as well as a community entertainer. I want to be open with the community, and to be able to interact with you all.
HomieDixon
Moderator (Active)
gamer.
peachcat
Community entertainer

---
Contributors
---
Contact us
Need help?
Find answers to your questions:
Help
Share a suggestion or a bug
Fill our feedback form:
Feedback form
---
Check out our other websites
---
Franchise credits
Bandori Party is not a representative and is not associated with BanG Dream! Girls Band Party. Its logos and images are Trademarks of the company that owns BanG Dream! Girls Band Party.
---
Credits
---
Contribute Dev
Our project is open-source and open for contributions. We are more than happy to accept pull-requests on GitHub!
The website has been made using
Django
, so in Python 2. We also use
LESS CSS
,
Bootstrap
,
JQuery
and
Bower
for the front-end of the website.
We accept all kind of contributions, from tools to help players, statistics pages, mini-games, or even little CSS changes. Don't be shy! If you need help getting started, just contact us and we will happily take the time to teach you the basics, no matter your level.